digitalECMT recently set a challenge at the Genomics, Biodata and Improving Health Outcomes Hackathon. The event took place at the Wellcome Genome Campus in Cambridge on 2nd-3rd July 2018.
Paul O'Regan – Clinical Informatician and Laura Hutchinson – Business Analyst, set the challenge "How can we design a clinical trial around the patient's home?" – sponsored by Microsoft. In addition, Paul and Laura supported the four teams participating in this challenge.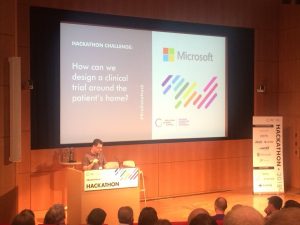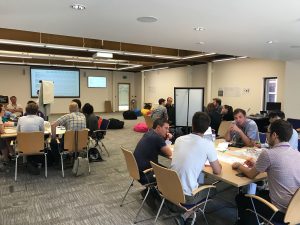 Winners
The winning team devised a product called 'D-BOX' (Doc in a box) which incorporated a refrigerated box for sample collection, a timed pill box and a patient dashboard. Judges included Simon Weise-O'Connor from Microsoft and Joanne Hackett, the Chief Commercial Officer of Genomics England.
The prize included mentoring with Iain Buchan of Microsoft and Dónal Landers and Jason Swift from digitalECMT.
Further information on the event is available via the link below:
https://www.sanger.ac.uk/innovations/hackathon2018