PROACT
Developed with patients, PROACT (Patient Reported Opinions About Clinical Tolerability) allows direct, secure communication between clinical trial patients and their medical team. Using a mobile phone app or website, patients can record personal video, audio, or text messages to say how they are feeling and functioning while taking part in a clinical trial, including 'real-life' insights about how adverse events affect them.
PROACT is seeking to address "what impact does the experimental medicine and early clinical trial have on peoples' daily lives? And what are the benefits and burdens from a patient's perspective?" PROACT was one of the case studies presented at the Experimental Cancer Medicine Centres  annual network showing the value of both supporting patients during a clinical trial and gaining real-life patient experience and feedback.
This is one of the first Technology Clinical Trials that we are conducting to assess technology under clinical trial conditions. We work with the Experimental Cancer Medicine research nurses at the Manchester Clinical Research Facility, part of The Christie. The research nurses have been instrumental in adopting and supporting the delivery of this type of trial and have embedded PROACT into their daily practice.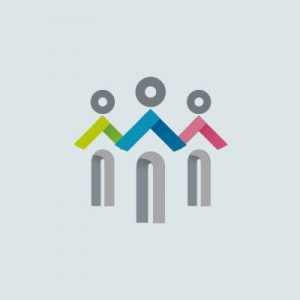 "PROACT allows patients to keep in touch with their study team in between their visits to clinic. This gives us updates on how patients are coping with any side effects and we are able to provide them with better support" – ECMT Clinical Research Nurse
Watch the video below to hear from the Research Nurses at
eTARGET
eTARGET is a digital solution to provide decision science support for the TARGET (Tumour chARacterisation to Guide Experimental Targeted therapy) trial molecular tumour board. Now an integral part of the MTB's decision-making process, eTARGET has transformed the data visualisation and interpretation by integrating genomic and clinical data in a single portal and capturing decisions in real-time. Decisions regarding significant variants, trial matching and requirements for further analyses are all held in eTARGET.
This successful partnership brought together the digital ECMT, the TARGET trial clinicians, CRUK scientists and a University of Manchester software engineer. Key considerations for the development of eTARGET were automating data extraction from disparate sources in different organisations and developing a secure cloud infrastructure. Further benefits are that patient data can be viewed remotely, making  a virtual MTB possible.
Through eTARGET, a genomic dataset has now been established and can be utilised as a research tool to interrogate the TARGET data.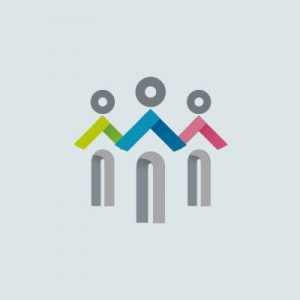 "eTARGET is a perfect example of why  the work of the digital ECMT is so important and how they  contribute to the holistic goals of the biomarker centre" – Caroline Dive, Deputy and Senior Group Leader, Cancer Research UK Manchester Institute; Director, Manchester Centre for Cancer Biomarker Sciences
REACT – REal time Analytics for Clinical Trials
Phase 1, first-in-human clinical trials are amongst the most complex and challenging during drug development and involve the organisation, gathering and interpretation of large amounts of data (~10,000 data points per patient). Adaptive changes are often needed regarding the dose, schedule, patient population, the combination of drugs and the deployment of potential predictive biomarkers. This drives the need for near real-time access to emerging trial data to support timely and effective decision-making.
We explore new ways to conduct and interpret clinical trials. Our research platform facilitates research into new data-models, tools and techniques to collect, curate, analyse, interpret and visualise data. REACT, our advanced analytics system enables:
fast, intuitive and powerful drill-down from all data points across the clinical trial
an integrated view of all data, over time for an individual, selected patient
flexible exploration of clinical data – safety, laboratory measurements, efficacy, pharmacokinetics and genomics
near real-time decision making and hypothesis generation
integration of genomic and clinical data in real-time and a greater understanding of gene signatures associated with response
"While it used to take me a day to prepare data for discussion at a meeting, now it takes an hour. REACT  and enables us to focus on interpreting the findings. It makes time for science!" Sponsor
The digital ECMT brought together clinicians, technology and genomic experts. We are now able to create a link between our REACT Genomic Profile and CBioPortal (open source tool for genomic analysis) to perform more in-depth analysis for patients of interest.   An additional enhancement is the ability to track genetic changes in the tumour over time using ct DNA (circulating tumour DNA) visualisations, which could contribute to the earlier detection of disease progression for some patients.
"The integration of genomic and clinical data has significantly improved the ability to interpret responder populations in an ongoing clinical trial and the delivery of platform trials"  Clinical Director