What is involved in digital health research?
Advances in digital health and technology mean that we can conduct research into using technology and digital solutions for use in clinical trials to gather, interpret or analyse data. Our main research focus is designing and developing technology clinical trials. Depending on the clinical need this can involve several different areas of research – patient involvement, AI using machine learning, devices in the home and the development of new care pathways and digital biomarkers.
Our Research Areas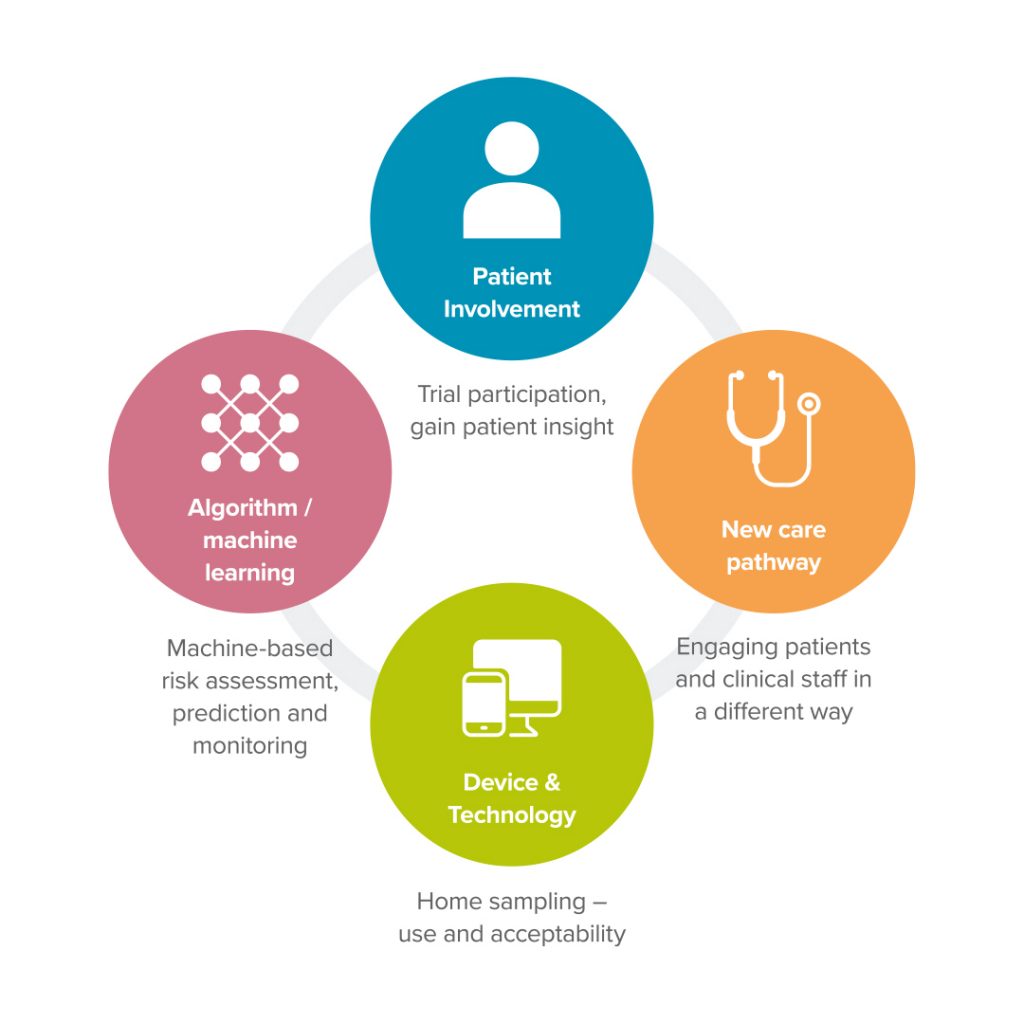 What is a technology clinical trial?
This type of clinical trial looks to test a technology or digital solution under the same clinical trial conditions as those used to test new drug treatments. This means that there needs to be a clear purpose and research question and an outcome measure that benefits patients.
Would you like to hear more?
Dr. Leanne Phillips né. Ogden describes the home-based monitoring of kidney function in the IN HOME trial
Making technology clinical trials a reality
We have a Design Lab within the clinical research facility at The Christie NHS Foundation Trust. Here our multi-disciplinary team can interact with patients and research nurses to get hands-on feedback about devices, insights into ideas, trial designs and how to take the technology clinical trials to the patient. Trials like:
• IN-HOME – testing a home based monitoring approach for renal function using a device, data capture via a smartphone and machine learning risk assessed using an algorithm
• PROACT (Patient Reported Outcomes About Clinical Trial Tolerability) trial. Using a mobile phone app, patients taking part can send video, voice or text messages to their medical team to say how they are feeling, and the medical teams send messages back.
Got a digital health technology idea but not sure how to test it?
We are always on the look out for new ideas, and clinical research questions that we can apply to early cancer clinical trials. If you think we could help put those ideas into practice then lets start a conversation.